www.omotrapezos.com is needed in each hotel and banquet center (B.C).

Usually, to weddings, christenings, business dinners, etc., there is at the banquet center a series of numbered tables with specified number of participants at each table. The customer decides for the final position that every participant will have in numbered tables and so informs the hotel or banquet center.

The www.omotrapezos.com service exempts the staff of the hotel or (B.C) as well the customers from time-consuming procedures because it is fully automated. Customers can decide easily for the final positions that their guests will have in the numbered tables.

The procedure is as follows:
You must install a simple program that is available for download from our website. This program stores your customer's data and also generates a code automatically. These data are printed by the software and must be distributed to your customer.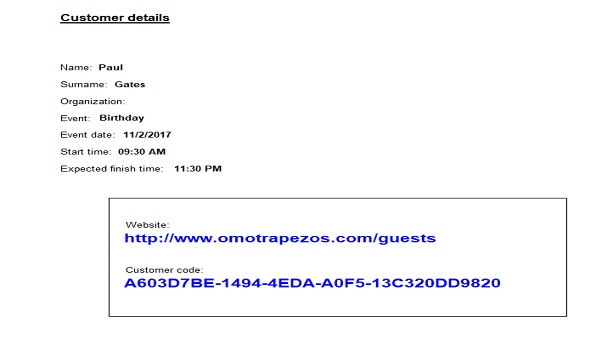 The customer, having entered the website www.omotrapezos.com, using the printed code, will start with a simple way to establish the list of invitees, placing everyone in the appropriate numbered table.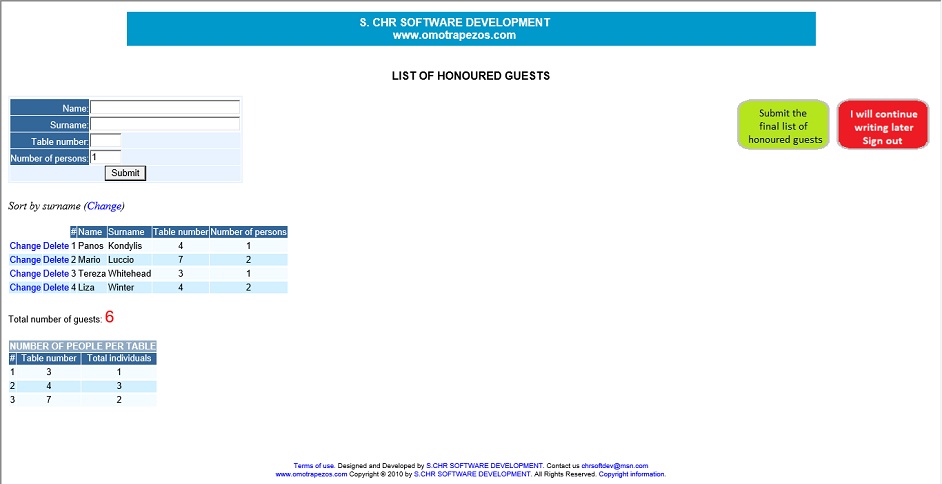 As soon as the customer completes the final list with the honor guests he must submit it. Then the process is completed.


Our Office provides the hotel or (B.C) a username and password in order to use the service. So you can monitor the customer if he submitted the list of invitees. After that, you can print the list of invitees. The printed pages will be pinned somewhere in front of the entrance to the Banquet Hall.